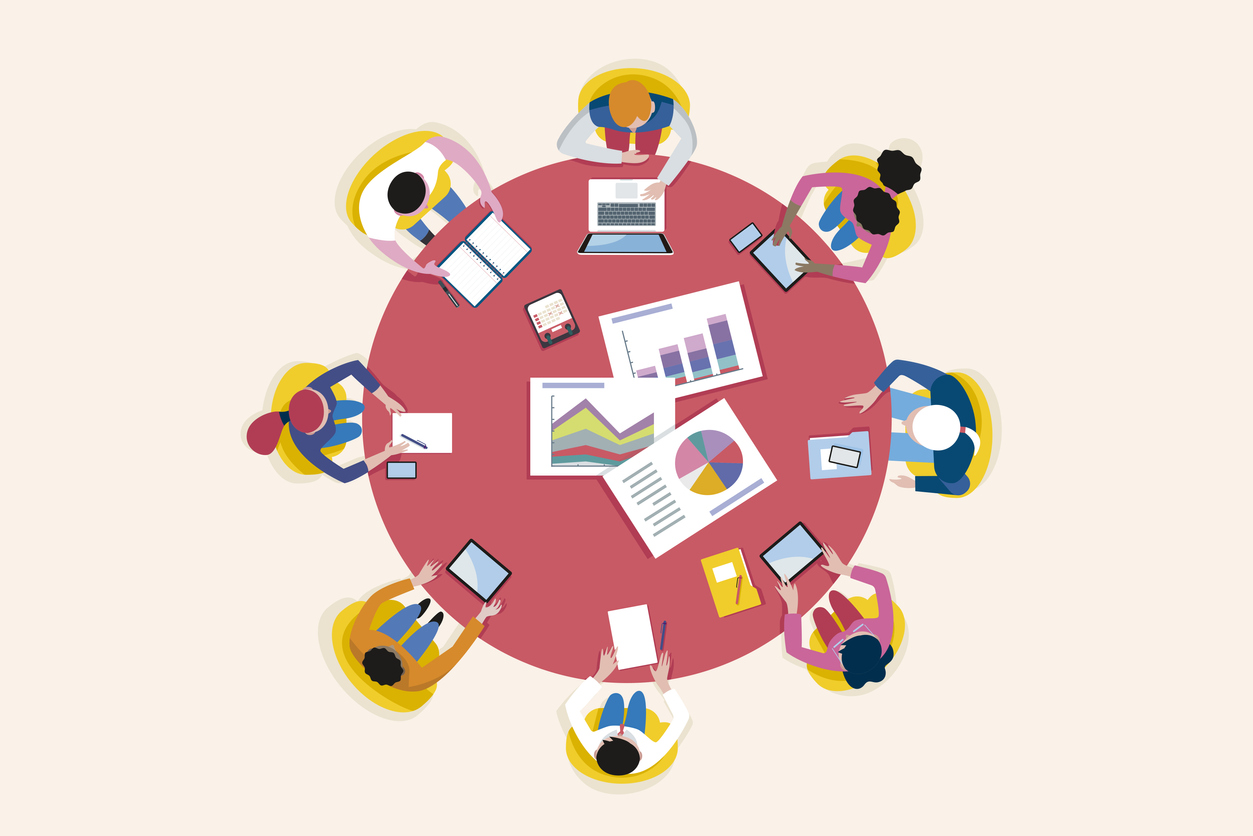 Spring is the season of renewal, growth and new beginnings. It is also the time when the healthcare community gets together at key conferences to exchange ideas, findings and results. This year is no different with three major gatherings scheduled for May and June. Discussion of oncology and artificial intelligence are high on the agendas of all three events. Here's a rundown of what to look out for.
ASCO Annual Meeting, May 31-June 4
First up is the 55th Annual Meeting of the American Society of Clinical Oncology (ASCO) held in Chicago. ASCO was founded in 1964 with a commitment to making a difference in cancer care. As the world's leading organization of its kind, ASCO represents nearly 45,000 oncology professionals who care for people living with cancer. Through research, education and promotion of the highest quality patient care, ASCO works toward preventing and curing cancer.
The theme of this year's meeting is Caring for Every Patient, Learning from Every Patient and will bring together more than 32,000 oncology professionals from across the globe. Featured sessions will include a wide array of topics including personal narratives and perspectives on oncology, establishing a mutual respectful environment in the workplace, overcoming barriers to clinical trial enrollment and recognizing, understanding and managing immune-oncology toxicities. It is a prime opportunity to discuss the use cases for real-world oncology data meshing with AI technology to develop personalized approaches to patient care. If you want to meet the GNS team on site - email us at info@gnshealthcare.com.
BIO 2019, June 3-6
Right on the heels of ASCO is the BIO International Convention hosted by the Biotechnology Innovation Organization (BIO) in Philadelphia. BIO represents more than 1,100 biotechnology companies, academic institutions, state biotechnology centers and related organizations in the U.S. and 30 other nations. BIO members are involved in the research and development of innovative healthcare, agricultural, industrial and environmental biotechnology products.
The theme of BIO 2019 is It Starts With One. The conference will stress the idea that globally important, cutting-edge research initiatives, promising start-ups and companies that take on global challenges all begin with one meeting, one theory, one trial, and one breakthrough. The theme highlights the game changing impact of the small, daily efforts of BIO attendees.
Iya Khalil PhD, Chief Commercial Officer and co-founder at GNS, is participating in two panels at BIO. The first panel, "A New Era: AI-Based Precision Medicine & Neurological Disorders," will cover the ways in which AI is advancing treatment for the over 600 neurological disorders that affect over one-sixth of the world's population. The panelists will discuss the near-term challenges and long-term opportunities for using AI to understand disease progression and other factors for conditions like ALS, Alzheimer's and Parkinson's Disease. Dr. Khalil will be joined by Mark Frasier PhD., Senior Vice President, Research Programs, The Michael J. Fox Foundation for Parkinson's Research and Dr. Vaihav Narayan, VP and Head, Data Science and Digital Health Solution, Janssen: Pharmaceutical Companies of Johnson & Johnson. The panel will be moderated by healthcare reporter Kate Sheridan of STAT News.
The second panel, "How Could AI Help Cure Cancer in the Next Five Years," will feature Nate Nussbaum MD, Medical Director, Flatiron Health, Jacqueline Law, VP, Global Head, Real World Data Science, Genentech (Roche), Joseph Lehar, PhD., VP, Global Head, Data Sciences, Oncology, for the Janssen Pharmaceutical Companies of Johnson & Johnson, and Iya Khalil PhD. Moderator Amirah Al Idrus an editor from FierceBiotech will moderate and ask the panel to discuss how the march to make cancer a chronic condition is progressing and the inherent challenges – such as choosing the right drug combinations or assessing the optimal use cases for new interventions.
GNS Healthcare Precision Medicine and AI Forum, June 14
GNS is hosting its annual precision medicine forum in Cambridge, Massachusetts on Friday, June 14th. The forum brings together industry leaders from biopharma and managed care to discuss how technology and data are driving personalized medicine across the healthcare ecosystem. This year's speakers will offer their insights on how real-world data is being leveraged to create real-world evidence, how managed care and biopharma are working together to define value, improve outcomes and lower costs, and how technology like AI is being used to reconstruct the healthcare system and individual biology to better match the right intervention to the right patient.
The forum will kick off with a keynote from the 23rd Commissioner of the FDA Scott Gottlieb, who will share his thoughts on his time at the FDA, the 21st Century Cares Act and how real world data is changing the drug approval process.
Other speakers include Alan Lotvin, MD, EVP Transformation, CVS Health, Gregory Simon, President, Biden Cancer Initiative, Tina Brown-Stevenson, SVP, Health System Analytics and Decision Support, UnitedHealth Group, Shahram Ebadollahi, PhD, Global Head, Data Science and AI, Novartis, Chris Wright, Chief Medical Officer, Cyclerion Therapeutics as well as industry leaders from Pfizer, Biogen, J&J, Bristol-Myers Squibb, and Takeda.
If you're interested in joining us at the Precision Medicine Forum, let us know.
Subscribe to the GNS Newsletter